car mirror flag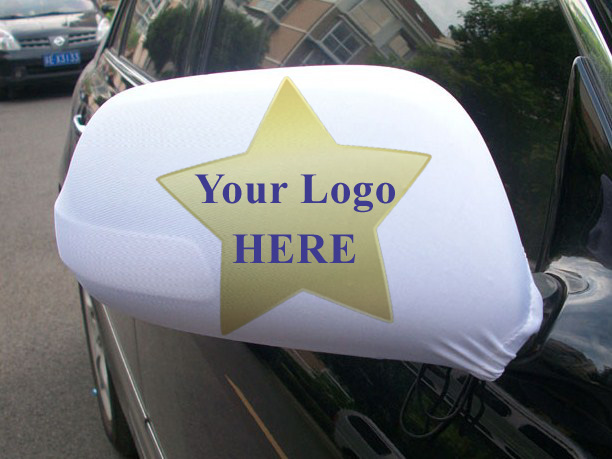 For the car flag types, we have many items for your choice, custom car window flag, car fuel gap cover, car mirror cover, car hood cover, car headrest cover, magnet car flag, car antenna flag, car windsock flag and so on.

custom car window flags are a great way to show your unparalleled individuality at company events, festivals, product launches, sporting events and much more. We can make high quality custom car flags for anything you want to promote.
Sport car flags, NFL team car flags, promotion or any other professional sport team car flags, national car flags, company logo, products/service car flags and wedding car flags. Car flags are great promotional products since you can advertise wherever you go. This item can be used on the highway. However, the maximum recommended driving speed is 50 MPH.

Car mirror flag, we have both size for your choice, one is for Sedan using, another is for SUV.
Size Meterial Print Size Weight Note
S 180g Elastic Polyester 24*27cm 60g/pair used on sedan
M 180g Elastic Polyester 24*30cm 70g/pair used on SUV
这里已调用系统的信息评论模块,无需修改!