Hit Sports Pack With Front Zipper - Drawstring Bag Backpack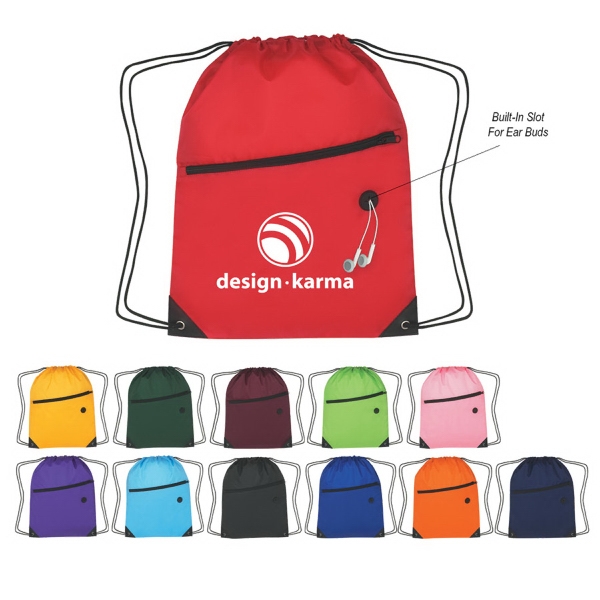 Sports pack backpack with drawstring bag closure and large front zippered pocket. Made of 210 denier polyester with reinforced eyelets and built in slot for ear buds.. These drawstring backpack sports bags are spot clean/air dry. Play sports in style and mark your brand with this great value drawstring bag and backpack sports pack.

Category
BACKPACKS; Bags-Drawstring
Color
Athletic Gold, Black, Carolina Blue, Forest Green, Lime Green, Maroon, Navy Blue, Orange, Pink, Purple, Red, Royal Blue
Material
Polyester
Size
13 1/2 " x 18 "
Shape
Bag, Bag
Product Option
Sports pack drawstring bag backpack colors
athletic gold, black, carolina blue, forest green, lime green, maroon, navy, orange, pink, purple, red, royal blue
Product Option
Less Than Minimum on drawstring bag backpack sports pack
Product Option : Product Option : Unless otherwise specified for all products. EQP will not apply; first column pricing will be used. Absolute minimum on any style is half the regular minimum unless otherwise specified. On all Ceramic and Embroidery items NO LESS THAN MINIMUM ALLOWED. These orders are sold in full carton quantities only.
这里已调用系统的信息评论模块,无需修改!